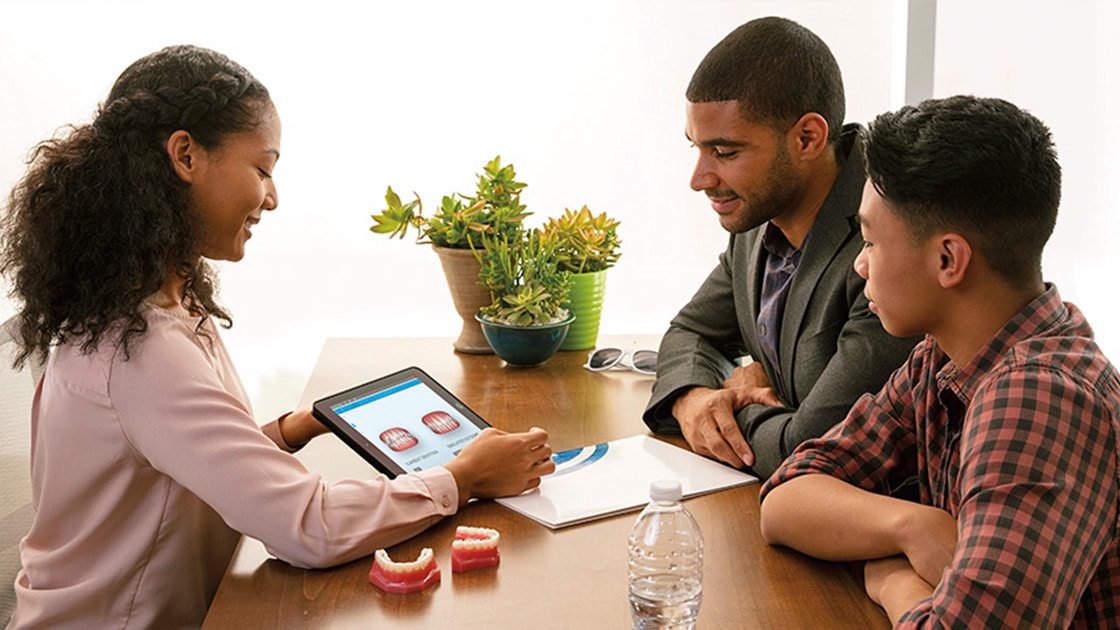 Invisalign® takes a modern approach to straightening teeth.
During your consultation, your Invisalign® provider will examine you and determine whether Invisalign® is a good fit for you. Please feel free to ask any questions you may have, and our experienced team will be happy to assist you.
Made of comfortable and virtually invisible clear material, Invisalign® clear aligners have been proven to provide an effective contemporary alternative to traditional orthodontic treatment. You can gently shift your teeth into place by wearing each set of aligners for about two weeks, removing them only to eat or clean your teeth. Removing the aligners whenever you like allows you to enjoy life without restriction or inconvenience. The best part is that Invisalign® aligners are virtually invisible- so no one will ever know!